The Calendar Competition has been a great success and the calendar is now available to buy.
The cost for 1 calendar is £7 or you can buy 2 for £12 with all additional calendars then costing £6 each.
We will be selling the calendars at our Christmas Craft Fair at the Aberlemno Village Hall on 24th November as well at a number of outlets:
In Brechin at: A Portuguesa delicatessen & grocery store, 1st Stop 2 Shop Newsagent and Westro Animal Supplies.
In Forfar at: Garlands Florist, Amanda's Hair and Beauty, The Photo Centre, Sinclair's Restaurant and The Driving Range.
You can also purchase them on line by clicking on the appropriate option below. The postage costs are shown during the order process. For orders not listed below, please click here and let us know the number required and your location and we will arrange this for you.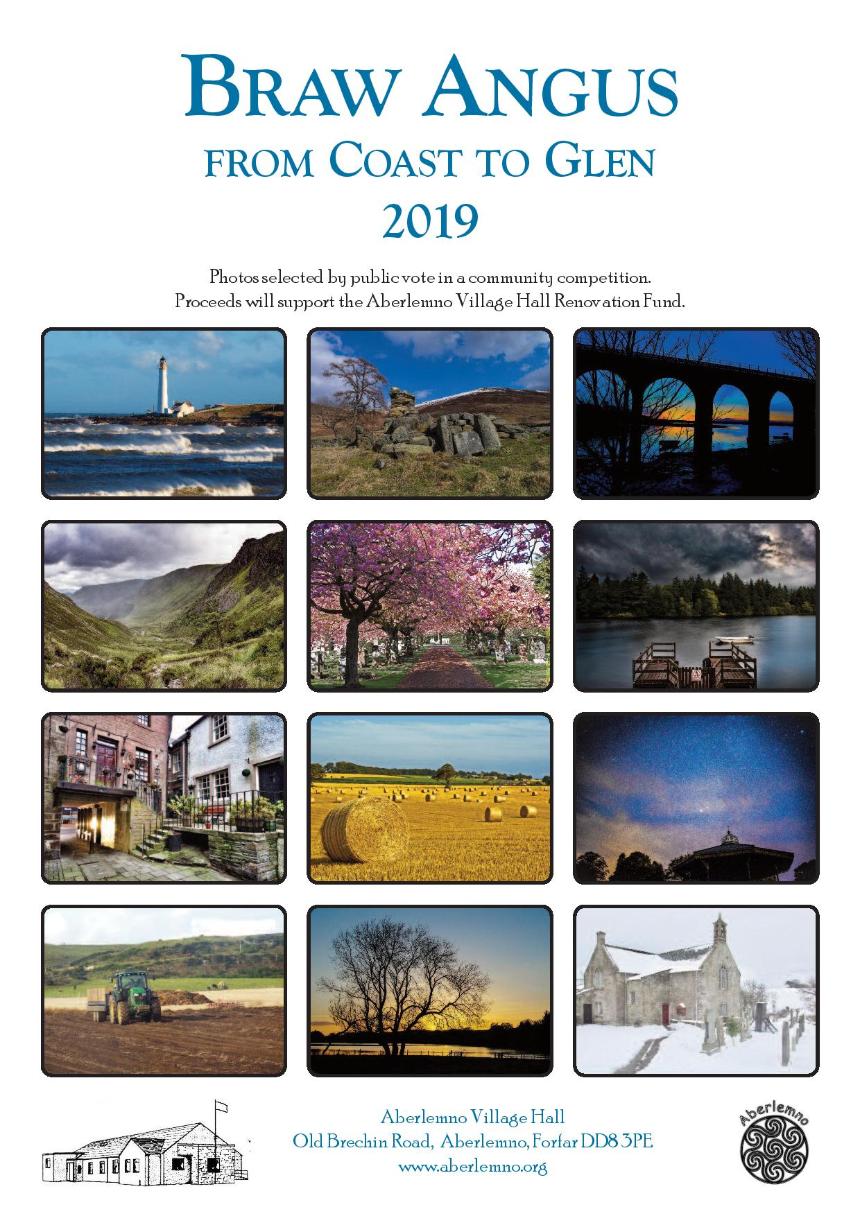 The Calendar Competition Gallery Viewing and Voting event was a great success. Many people from the local community and further afield came along to view the photos on display and to cast their votes for the ones to be included in the 2019 calendar. A huge thank you to them all for their donations which raised £65 for McMillan Cancer Research. Here are a few photos from the event along with the winners for each month of the calendar:
And here are all of the entries: