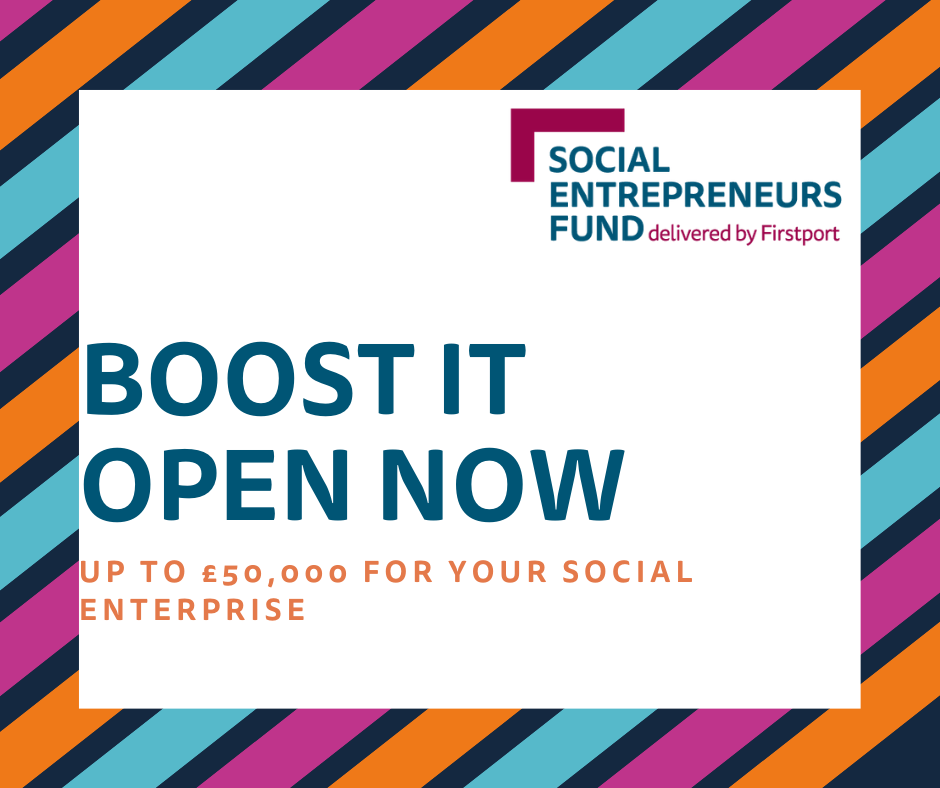 Social Entrepreneurs Fund
Boost It 2020
Boost It is our most recent addition to the Social Entrepreneurs Fund, delivered on behalf of the Scottish Government. Boost It helps social enterprises that have been trading for up to three years to strengthen their businesses so they can successfully sustain trading. It can also help social enterprises at the start-up stage if they need an injection of capital to be able to get their idea started.
You can apply for any amount between £30- 50K as a repayable grant. Some examples of what you can use the funding for include: buying stock of your product, purchasing equipment or investing in digital infrastructure, staff wages, amongst others.
You can read more about it
here
Key Dates:
Applications open: 2nd October 2020
Applications Close: 3rd November at 12noon
Pitching Day: 4th February 2021
We are delighted to let you know that the Aberlemno Pictish Stones, incorporating the Pictish Room, have been included as a location in the Hidden Gems category in the brand new 'Insider's Guide to Angus'.
As you may be aware, over the summer months there was a campaign on Visit Angus inviting residents and past visitors to Angus to tell them about their favourite places in Angus across ten different categories.
They have used this information to create an 'Insider's Guide to Angus' which will be featured on visitangus.com. In addition, they will be producing a number of new blog pieces and will be promoting this on the Visit Angus social channels. We hope this will create a buzz around Angus and encourage people to visit us so they can experience these places for themselves."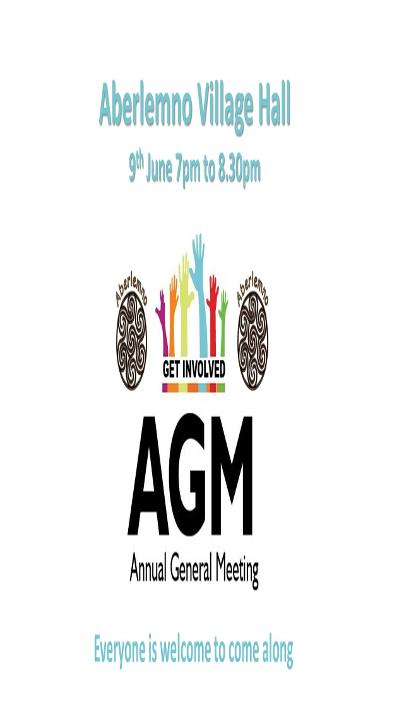 Resources that can help with fatigue, sleep and anxiety:
The central theme of the National Wellbeing Hub is: You look after us so we'll look after you
The wide-ranging content is aimed at encouraging everyone in health and social care services, wherever they work, and unpaid carers, to look after themselves and seek help seek when they need it.
It contains information on (evidence-based) resources to enable self-care and the most comprehensive information on services available (e.g. helplines, peer support) at national, regional and local levels.
A number of key resources (free for health and social care workers) are available on the National Wellbeing Hub, including apps and online programmes:
Sleepio (click to access the evidence based sleep improvement programme)
Daylight (click to access ways of improving general wellbeing)
Silvercloud (click to access a structured programme based on CBT focusing on supporting your wellbeing, including managing your mental health, resilience, stress and sleep. Use code NHS2020)
For more info, follow @PRoMISScot @scotgovhealth on Twitter.
URGENT UPDATE FOR THOSE WHO HAVE RECEIVED UNSOLICITED PACKETS OF SEED IN THE POST
The following message has recently been circulated by NFU Scotland:
Significant numbers of Scottish households have been receiving unsolicited packets of seeds in the post from China/Singapore as part of a likely scam.
Following contact with Scottish Government, it urges those receiving seeds to take the following actions.
If the packet of seeds has not been opened, please leave it sealed.
DO NOT PLANT OR COMPOST THESE SEEDS
-
It is possible that these seeds could be a harmful invasive species or harbour a disease both of which if released could pose a threat to agriculture and the environment.
Do not handle the seeds
-
These seeds may have been treated with a chemical pesticide. Please wash your hands if you have handled them without gloves.
Science and Advice for Scottish Agriculture (SASA) is collecting these unsolicited packets of seeds for analysis. It is asking for your co-operation to send these seeds to SASA.
Email your details and a postal address to info@sasa.gov.scot
You will be sent a pre-paid self-addressed envelope and zip-lock bag. When you receive the envelope and zip-lock bag please insert the packet of seeds into the zip-lock bag and seal. Then place the zip-lock bag and contents into the envelope and post it back to SASA.
If you receive further unsolicited packages, please report them again using info@sasa.gov.scot
Guthrie Manse.
01241-828243
Dear friends,
As you will be aware the Scottish Government has now allowed the opening of Churches for worship under strict guidelines. Our two Kirk Sessions have agreed that we should try to open for worship. We have now received permission from Presbytery and the first service will be at Aberlemno at 10.00. A.M. on Sunday 9th of August. We will then follow the calendar as published at the beginning of the year.
However, if we wish to hold services it is essential that we follow these guidelines in order to keep everyone safe.
1/ Face coverings must be worn whilst in the building.
2/ Hand sanitizers will be provided and must be used on entry and when leaving.
3/ A one-way system will be used in all three churches.
4/ Only those from the same household or "bubble" may sit in the same pew.
5/ Certain pews will be taped off in order to make social distancing easier to maintain.
6/ Only those pews with a poster can be used. If you are not from the same household you must not use the area between posters. An Elder will be on duty to guide you if you are unsure where you can sit.
7. There will be no hymn singing during the service.
8. The toilets will not be open for use and there will be no access to the galleries at Aberlemno.
9. The collection will not be taken during the service but there will be a plate for your offering on your way out of the Church.
If you have any questions please contact me for further guidance. I am now allowed to do pre-arranged pastoral visits if you need to see me to talk about anything. We are pleased to be able to gather for worship once more but if you are unsure or anxious about coming to these services please be assured that I understand completely how you feel and will not be disappointed if you decide to wait for some time. I do not want anyone to feel pressurised in any way to return before they feel ready.
God bless you all,
Brian
If you are running out of ways to keep your children entertained as the weeks of lockdown roll on, you need not worry.
There are plenty of fun ways to pass the time as a family and make some long lasting memories while you do it.
From encouraging your child's inner Van Gogh with arts and crafts, to unleashing their star potential with karaoke (just to name a few),
click here
for 50 activities that can be done in the comfort of your own home, garden or local area.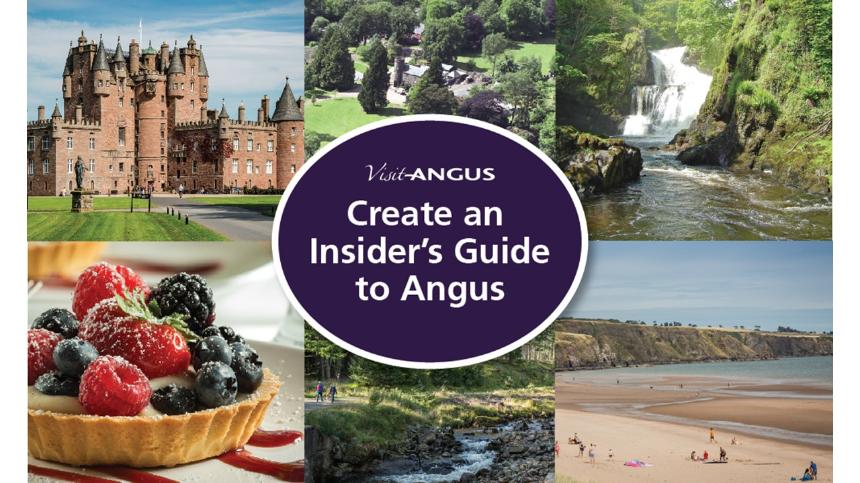 Visit Angus needs your help to create an Insider's Guide to Angus
100 unmissable experiences
With your help over the next few weeks, Visit Angus are going to create the 'Insider's Guide to Angus'.
Take part using Social PinPoint and plot your unmissable experiences on the map, or join in the conversation with Visit Angus over on their Facebook page, where you will explore different categories over the next five weeks.
Visit Angus have identified 10 categories below which they would like you to consider when providing them with your favourite experiences.
Places to eat
Favourite food/drink
Beauty spots
Coast and water
Places to go walking
Visitor attraction
Hidden gems
Wildlife watching spots
Cycling routes
Family day out
There are so many special places to visit, experiences to be tried and hidden gems to explore that this task needs an army of local residents and visitors to help create the insider's guide.
So get involved, have your say and let's create a comprehensive guide for visitors.
We look forward to welcoming visitors again when the time is right, but until then, stay home and stay safe.
Update from Home Energy Scotland: We are currently operating a comfort fund – the comfort fund is for vulnerable people who are on low income or who have perhaps experienced a loss of or decrease in their income, due to the current situation, and require some additional help towards their energy bills or heating their property. Please, if you know anyone who you believe may be eligible for this fund then signpost them to get in touch with Home Energy Scotland via the free phone number: 0808 808 2282 or, if you are currently on our online referral portal refer them through this measure to discuss this option with one of our advisors. The Energy Saving Trust, who manage the Home Energy Scotland contract, are providing free heaters to anyone who does not currently have heating in their property. If you again know of anyone who would benefit from this then just refer or signpost as discussed above.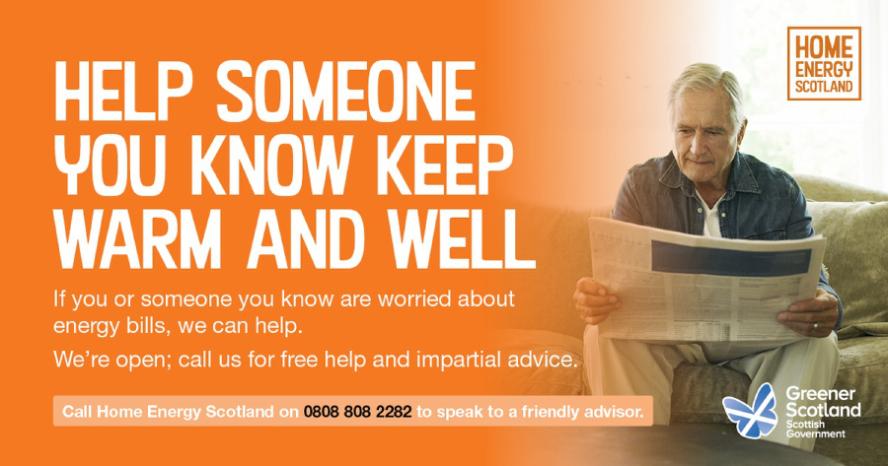 A bit of light entertainment - a few things to consider trying ...........
Stay connected to nature, learn about your garden wildlife and contribute to important scientific research without leaving your home. We're giving everyone free access to BTO Garden BirdWatch (GBW), a national-scale citizen project, during the COVID-19 lockdown.
Hospitalfield Free on-line drawing school
Join the Free Drawing School live online every Monday at 10am. A different drawing challenge is announced each week for you to get involved with at home between 10am-12pm guided live with an artist. The Free Drawing School led by illustrator in residence Laura Darling, is now online and attracting more activity than ever before. Laura Darling has been leading Hospitalfield's Free Drawing School brilliantly for twelve months but now her residency is coming to an end with a new artist taking on the mantle for a further twelve months starting later this year.
New partnership service to support our most isolated and vulnerable people
Angus Actively Cares
A new website and phone number has been launched to help any isolated and vulnerable Angus residents get the confidential support they need during the COVID-19 (Coronavirus) pandemic.
If you need help and support, or if you are worried that someone else (a friend, relative or neighbour) needs help and support, for whatever reason, during the COVID-19 (Coronavirus) pandemic then go to: https://www.taysidecares.co.uk/
Tel: 03452 777 778
The phone lines are open Mon-Friday 10:00-20:00 and Sat/Sun 10:00-14:00
If you are self-isolating and need any help or support with shopping, picking up medication or just want someone to chat to, please do contact us or call 07551 779347 and we will do whatever we can to help. Below are several other organisations that you can also contact:
Scottish Rural Network - COVID-19 Rural Information Hub
Charities Aid Foundation – Coronovirus Emergency Fund
Angus Council - services, welfare, advice
Angus Foodbank is open as normal, with normal procedures for collections. A delivery can be arranged and will be delivered by a member of voluntary Angus where someone is showing symptoms of Covid-19. If anyone would like to make a donation then this can be done via Tescos, Lidls etc, dropped off at the food bank during opening hours, or if out with opening hours can be left behind the wheelie bins as this is checked every morning.
If you are interested in getting involved in some of the activities that take place in Aberlemno through the Village Hall Committee, please do get in touch with us. We are a friendly group of people and would welcome you along to get involved as much or as little as would suit.
We hope to soon be able to provide details of our Christmas Craft Fair which we plan to have on Saturday 28th November.
If you want to know more, please call Jacqui on 07551 779347.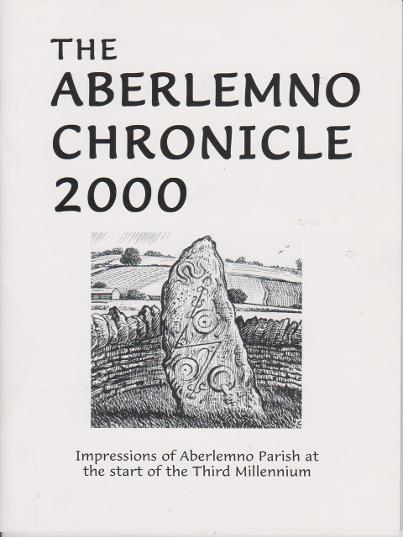 Church News:
Click here
to download a full copy of the March 2020 parish newsletter for Aberlemno, Guthrie & Rescobie.
There is now a
defibrillator
at the Church.