| | |
| --- | --- |
| | Guide To New Fire Alarm Standards - Scotland |

---

The law on fire alarms is changing. By February 2022, all homes in Scotland will be required to have interlinked fire alarms, meaning if one alarm goes off, they all go off. This will alert you to danger more quickly, no matter where you are in your home.

The new legislation requires all homes to have:

One smoke alarm installed in the room most frequently used for general daytime living purposes

One smoke alarm in every circulation space on each storey, such as hallways and landings

One heat alarm installed in the kitchen All alarms should be ceiling mounted and interlinked

Where there is a carbon-fuelled appliance, such as a boiler, fire (including open fires) and heater, a carbon monoxide detector is also required. This does not need to be linked to the fire alarms.


If you live in a one bedroom flat, you will need two smoke alarms and one heat alarm. If you have a carbon fuelled appliance like a boiler, you will also need a carbon monoxide detector.
A 3 bedroom, 2 storey house will need 3 smoke alarms and one heat alarm. If you have a carbon fuelled appliance like a boiler, you will also need a carbon monoxide detector.


There are two types of alarms available:

Tamper proof long-life battery-operated alarms, which can last for up to 10 years, and can be fitted by the homeowner or a handyperson.

Mains wired alarms, which should be installed by a qualified electrician.




The homeowner is responsible for making sure their home meets the the new fire alarms standard, and for finding a contractor to carry out the work. When purchasing an alarm, choose a reputable brand and make sure the packaging clearly displays compliance with BS EN14604:2005 for smoke alarms. Carbon monoxide alarms should have the British Kitemark (EN 50291-1). Heat alarms should comply with BS 5446-2:2003. To find out more about the new legislation and the support available, visit:

mygov.scot/firealarms

Three Churches Challenge
We are so proud to announce that on Sunday morning 10th October 2021, one of our Aberlemno Church elders, Raymond Kennedy, will attempt to run from Guthrie Church to Rescobie Church and then immediately to Aberlemno Church, hopefully arriving in time for the Aberlemno Church Service at 11:30 am.
You can sponsor Raymond through Just Giving - just
click here to go to the page
.
Alternatively there will be sponsor forms at the three Churches.
All sponsor donations, either in cash or via the JustGiving website, will be distributed between the three Churches.
Thank you for your support
Update from Raymond on Sunday 29th August:
Well that's me done a practice run this morning between the 3 churches and all went well. I will be out practicing every Tuesday and Thursday night and Sunday mornings - if anyone sees me give a toot and wave to keep my ego up.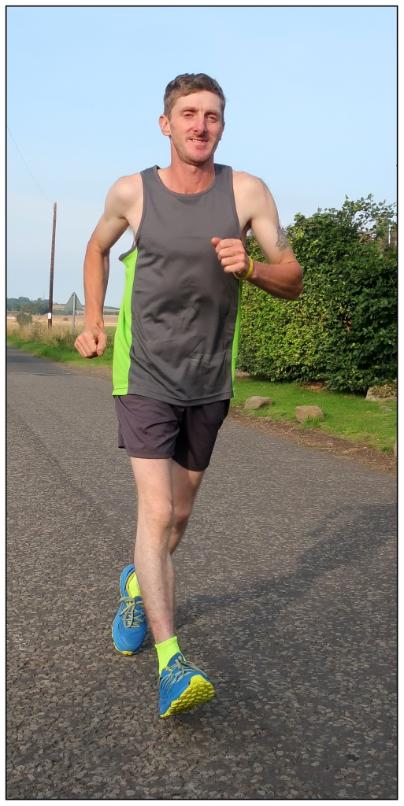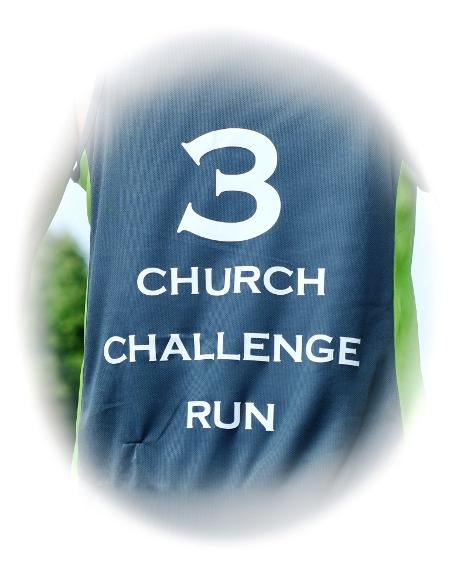 | | |
| --- | --- |
| | Cyber Alert - Business Email Compromise |

---

Cyber Alert – Business Email Compromise (BEC)

The following information has been circulated on behalf of Police Scotland Cybercrime Harm Prevention Unit and will also be relevant to all those working or part working from home, business users etc.

Businesses are encouraged to remain vigilant of Phishing emails. Criminals are turning to more sophisticated ways to target you or your business making it harder to detect system intrusion and compromise. BEC can be difficult to spot, especially when the compromised email appears to come from a company or person you have previously dealt with and trust.
Make sure you are aware how organisations/people that you normally work with operate.

Noted below are some signs to look out for:

Be wary of last minute changes to bank account details and payment dates for invoices.
Unusual files being sent and requests to download same.
Requests to share your login credentials or log into a new software.
For all your IT equipment make sure the software and firmware is kept up to date with the latest version from software developers.

The National Cyber Security Centre and its counterparts revealed the 30 most routinely exploited vulnerabilities since the start of 2020
https://www.ncsc.gov.uk/news/global-cyber-vulnerabilities-advice

STOP
If you receive a request to make an urgent payment, download a file or log into a system or account, take a moment to stop and think.
CHALLENGE
Could it be fake? Verify all details directly with the company or organisation on a known phone number or in person first.
PROTECT
If you believe you've been targeted by BEC follow your organisations procedures for reporting phishing emails. If necessary contact your bank immediately on a number you know to be correct. If you've been a victim of Cyber Crime please report to the Police Scotland by calling 101.

For more information on what phishing is and what you can do about it please visit the Police Scotland website https://www.scotland.police.uk/advice-and-information/internet-safety/
or other trusted partners such as Get Safe Online, Take Five or NCSC.

The Annie & Bill Cameron Memorial Tractor Run took place on Sunday 16th May 2021, with all proceeds going to Aberlemno Parish Church.
Mark Hooghiemstra has posted a video of the event on YouTube which you can view below.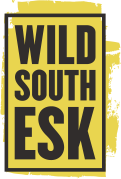 The 'Wild South Esk' trail shares an insight into the life history of 40 native species at ten sites as well as 15 local walks suitable for a range of abilities. Eight new on-site interpretation panels incorporating beautiful bespoke illustrations are in urban parks, native woodland, upland heath and importantly by the riverside. Sites can be cycled to from various locations in Angus and the next stop on the trail is shown at each site.
Cycling Scotland is excited to announce that we are now promoting our Family Essential Cycling Skills courses. We are hoping this is going to prove popular and is a great way to launch our 2021 training.
These sessions are free and fully funded and will be allocated to families on a first-come first-served.
4 adults from 2 households and a "child" in these sessions can be aged over 16 as long as they are part of the family unit.
Sign up to the sessions
here
*****************************
Scottish Government Consultation
Local Place Plans – fancy a plan for your area developed by the local community? Find out more and tell the Scottish Government what you think about their ideas…
https://consult.gov.scot/local-government-and-communities/local-place-plan-regulations/
Do you shop on Amazon? If yes, read on....
When users shop on AmazonSmile, the retailer's foundation contributes 0.5% of eligible purchases to the charity of your choice. For frequent Amazon users, this additional perk is a great way to give back to charities effortlessly.
There is no cost to the charity or to you, the customer, and 100% of the donation generated from eligible purchases goes to the consumer's charity of choice.