An exciting opportunity to provide project support to our Community Led Tourism Steering Group (a sub group of the Angus Tourism Cooperative). Closing date for applications is Sunday 1st August.
For further information, contact Mrs Chris Hanna, Senior Project Officer,
Creetown Initiative
, 07720240493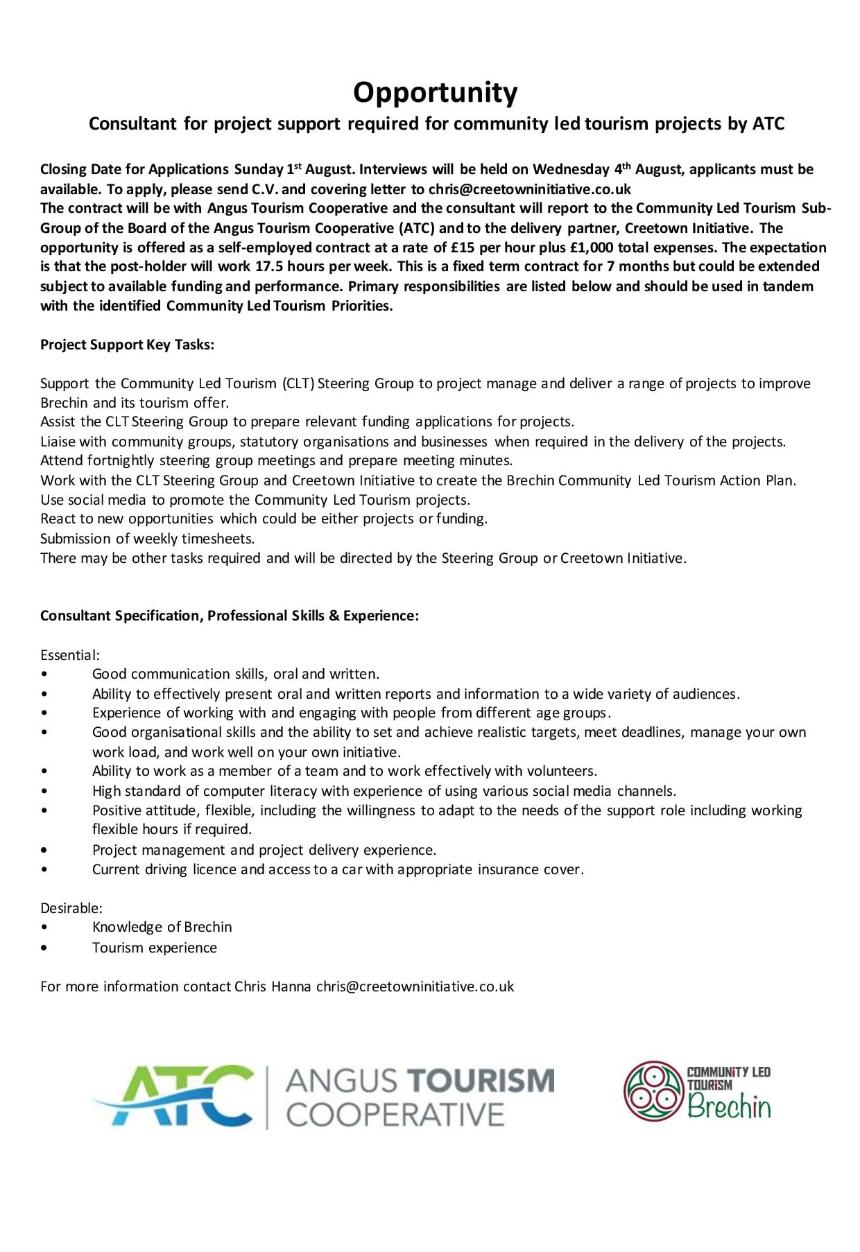 The Annie & Bill Cameron Memorial Tractor Run took place on Sunday 16th May 2021, with all proceeds going to Aberlemno Parish Church.
Mark Hooghiemstra has posted a video of the event on YouTube which you can view below.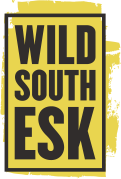 The 'Wild South Esk' trail shares an insight into the life history of 40 native species at ten sites as well as 15 local walks suitable for a range of abilities. Eight new on-site interpretation panels incorporating beautiful bespoke illustrations are in urban parks, native woodland, upland heath and importantly by the riverside. Sites can be cycled to from various locations in Angus and the next stop on the trail is shown at each site.
Cycling Scotland is excited to announce that we are now promoting our Family Essential Cycling Skills courses. We are hoping this is going to prove popular and is a great way to launch our 2021 training.
These sessions are free and fully funded and will be allocated to families on a first-come first-served.
4 adults from 2 households and a "child" in these sessions can be aged over 16 as long as they are part of the family unit.
Sign up to the sessions
here
*****************************
Scottish Government Consultation
Local Place Plans – fancy a plan for your area developed by the local community? Find out more and tell the Scottish Government what you think about their ideas…
https://consult.gov.scot/local-government-and-communities/local-place-plan-regulations/
| | |
| --- | --- |
| | Scottish Spca Warning - Bogus Inspectors |

---

The following message is being circulated following a post on social media by the Scottish SPCA

The Scottish SPCA are issuing a warning about bogus Inspectors trying to remove animals from properties. We've had reports in Renfrewshire and Perthshire areas but are asking everyone to be vigilant
They are using a white van with Scottish SPCA stickers on it. Our vans are predominantly black with our branding as shown in the image below
Genuine Inspectors will be able to produce photographic ID and will be happy to provide you with their vehicle registration.
If you are unsure about someone who comes to your door please ask them to wait outside and call us immediately. Our Inspectors will respect your need to do this.
Our confidential animal helpline can be reached on 03000 999 999. Find out more on the following link:
https://www.scottishspca.org/news/scottish-spca-issues-warning-over-bogus-inspectors



Message Sent By
Willie Clark (NHWN, National Co - ordinator, NW Scotland)
Do you shop on Amazon? If yes, read on....
When users shop on AmazonSmile, the retailer's foundation contributes 0.5% of eligible purchases to the charity of your choice. For frequent Amazon users, this additional perk is a great way to give back to charities effortlessly.
There is no cost to the charity or to you, the customer, and 100% of the donation generated from eligible purchases goes to the consumer's charity of choice.
Why not consider using Amazon Smile and select the Aberlemno and District Hall Fund as your charity of choice. You can use the link above to take you there.
Remember to go to smile.amazon.co.uk each time you shop on Amazon for all of this to work, although you will usually be promoted each time to log in to your normal Amazon account.
We thank everyone for continuing to support the Aberlemno Village Hall in these challenging times.
We are delighted to let you know that the Aberlemno Pictish Stones, incorporating the Pictish Room, have been included as a location in the Hidden Gems category in the brand new 'Insider's Guide to Angus'.
As you may be aware, over the summer months there was a campaign on Visit Angus inviting residents and past visitors to Angus to tell them about their favourite places in Angus across ten different categories.
They have used this information to create an 'Insider's Guide to Angus' which will be featured on visitangus.com. In addition, they will be producing a number of new blog pieces and will be promoting this on the Visit Angus social channels. We hope this will create a buzz around Angus and encourage people to visit us so they can experience these places for themselves."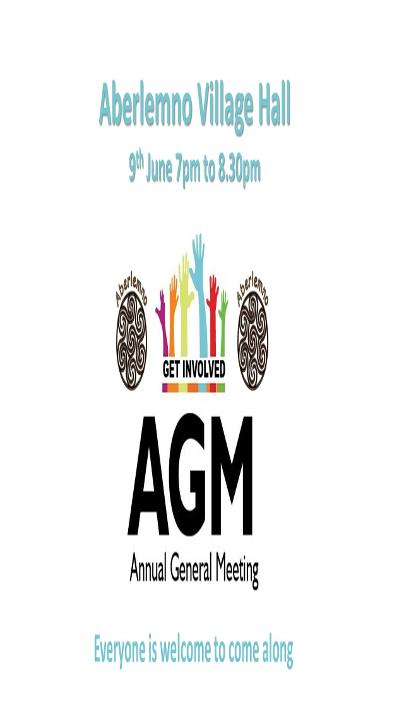 Resources that can help with fatigue, sleep and anxiety:
The central theme of the National Wellbeing Hub is: You look after us so we'll look after you
The wide-ranging content is aimed at encouraging everyone in health and social care services, wherever they work, and unpaid carers, to look after themselves and seek help seek when they need it.
It contains information on (evidence-based) resources to enable self-care and the most comprehensive information on services available (e.g. helplines, peer support) at national, regional and local levels.
A number of key resources (free for health and social care workers) are available on the National Wellbeing Hub, including apps and online programmes:
Sleepio (click to access the evidence based sleep improvement programme)
Daylight (click to access ways of improving general wellbeing)
Silvercloud (click to access a structured programme based on CBT focusing on supporting your wellbeing, including managing your mental health, resilience, stress and sleep. Use code NHS2020)
For more info, follow @PRoMISScot @scotgovhealth on Twitter.