Community Council Meeting Dates:
The Aberlemno and District community council will meet at 7pm on the first Thursday every other month starting in December and will alternate between Aberlemno and Farnell: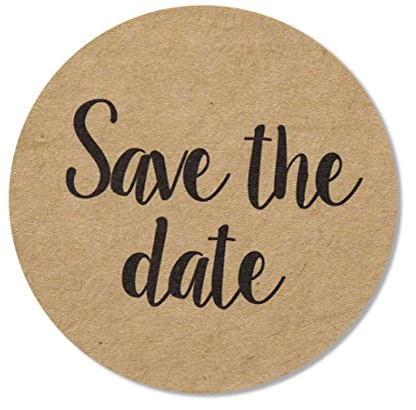 1st December 2022 (Aberlemno Village Hall)
2nd February 2023 (Farnell Village Hall)
6th April 2023 (Aberlemno Village Hall)
1st June 2023 (AGM)
3rd August 2023
5th October 2023
7th December 2023
The agenda for the meetings will be published at least 10 days in advance and everyone is welcome to come along. If there is something you would like to see on the next meeting agenda, please do let us know in good time so that we can allocate sufficient time for it to be discussed.
To contact the Aberlemno and District community council, please e mail us at: aberlemnoCC@yahoo.com
Click here to view the Standing Orders for the Aberlemno and District community council. The Constitution will be added to this page soon.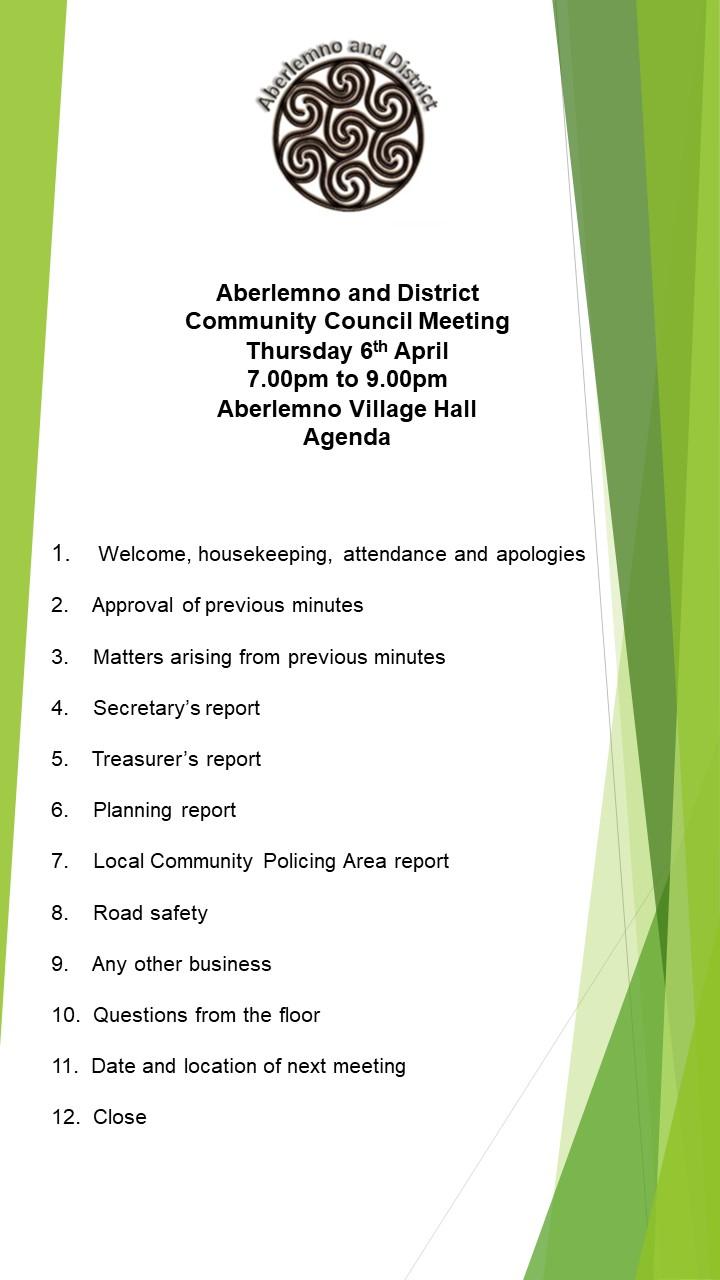 Minutes from Community Council Meetings
Please click on the relevant date below to see a copy of the approved minutes from the community council meetings:
DRAFT minutes 2nd February 2023
The approved minutes from the February meeting will be published here once they have been approved at the April 2023 meeting.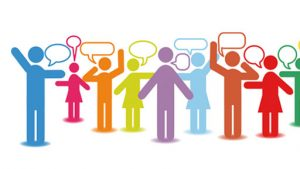 Current Consultations
Angus Local Housing Strategy 2023 to 2028
Help us identify the most important issues and priorities.
We want to know what you think we should consider when reviewing our liquor licensing policy, overprovision localities and overprovision statement.
Update of the Arbroath Common Good Register of Land and Buildings
Angus Council has prepared an updated list of Common Good Land and Buildings for the former Burgh of Arbroath and is now publishing the list for public consultation prior to adopting the list.
Tenant and Community Participation Strategy
We're looking for tenants to tell us what they think.
Common Good Consultation: 50/50A High Street, Brechin
Angus Council is proposing to let the shop and store at 50/50A High Street, Brechin to Community First UK for a period of 6 years.
We want to know where the brownfield sites are in your area.
Arbroath: a place for everyone
Arbroath – A Place for Everyone is the final stage of the Accessible Arbroath project.
Where Are Our Roadside Wildflower Hotspots?
The information gathered in this consultation will be used by the Tayside Biodiversity Partnership to map the wildflower rich verges throughout Tayside.
The Tayside Amphibians and Drains Project
The Tayside Amphibian and Reptile group in conjunction with the Tayside Biodiversity Partnership are building up a picture of amphibian migration throughout Tayside – and we need your help!
Planning reports
Community councils have a part to play in the determination of planning applications in their area.
A list of registered planning applications is sent to all community councils who have 7 days to inform the Planning Authority they wish to be consulted
The Planning Authority can send a planning application to the community council if it is of particular significance and ask for views
Community councils should be consulted as part of pre-application inquiries
Community councils can help in local planning preparation by providing a local view and information.
Angus Council is required to prepare and publish a local plan setting out their planning policies and where developments like housing will happen. Community councils can represent their area views in this process.
Public Access can be used to search for planning applications, appeals and enforcements.
Click on the links below to view the weekly planning applications:
Meet the members of your Aberlemno and District community council: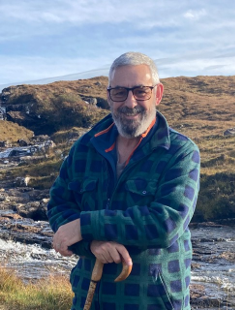 Russell Bruce, Chair
An Army veteran, I lived on a narrowboat for 2 years as a life reset.
Moved into the area with my fiancée in august 2021 and wanted to be part of the community rather than just looking in.
I enjoy walking and would like to help in enabling the voice of Aberlemno and District to be heard when required.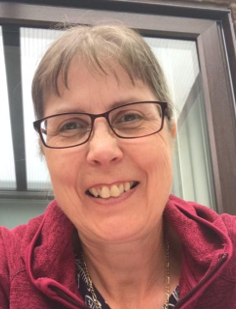 Lynn Patch, Treasurer
I am a retired Civil Servant and raised in a small Northamptonshire Village which makes me aware of the issues, traditions and challenges which village life brings.
I like meeting people and listening to their views and ideas and trying to make things easier for everyone.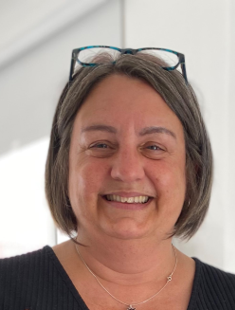 Jacqui Thornton, Secretary
I have lived in Aberlemno for the past 7 years and am also an active member of the Aberlemno Village Hall Committee.
I believe there is so much that can be achieved when a group of people work together.
I care deeply about our environment and want to be able to support projects for the benefit of our community.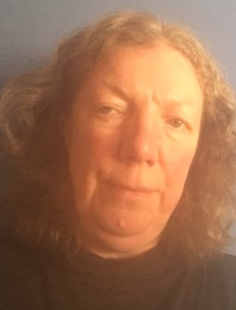 Isabelle Davies, Planning
Born and bred in Fife, I lived in Aberdeen and Glasgow before settling in Aberlemno over 30 years ago. I have been involved with the Aberlemno Village Hall for many years and with other groups as my son grew up.
Working in the planning department of Angus Council since 1996 I strongly believe that local residents should have more say in decisions that affect them. I want to help make our voice heard.
Aberlemno and District Community Council is the new version of the former Aberlemno Community Council
So who are we?
Currently there are four of us as shown above - all local residents - but there are opportunities for you to join us. Local people and elected members are invited to join us, submit items they think the community council should look at, and even request a special meeting of the community council.
Where are we?
Well, the community council area is pretty big (click here for the map) - from Farnell to Aberlemno to Balgavies. Current members are from Aberlemno so we would like others from the rest of the area to join us.
What do we do?
The community council is there to represent residents' views to Angus Council and Scottish Government. We are here to:
ascertain, co-ordinate and reflect the views of the Aberlemno and District community, to liaise with other community groups within the area, and to fairly express the diversity of opinions and out-looks of the people in our area;
express the views of the community to the local authority for the area, to public authorities and other organisations;
take such action in the interests of the community as appears to it to be desirable and practicable;
promote the well-being of the community and to foster a community spirit;
be a means whereby the people of Aberlemno and District shall be able to voice their opinions on any matter affecting their lives, their welfare, their environment, its development and amenities.
We will meet on the first Thursday of every second month starting in Aberlemno Hall on 1st December alternating with Farnell Hall. Full details are shown below.
How to find out what's going on
This page will keep you up to date and meetings etc will be posted on the notice boards at Aberlemno and Farnell. But if there are other noticeboards we could use please let us know.
What's in the area?
Aberlemno and Farnell village halls - activities, how to get involved, where they are. The halls are a facility for all residents…
Aberlemno Primary school serves most of the area…
Aberlemno Church and Farnell Church
Local Businesses…well, you tell us.....
Tell us more - we are planning to hold a community event in early 2023 so you can meet us and we can meet you. In the meantime a few questions to get us going:
What do you like/not like about the area?
What would make it better?
Do you feel involved/know what is going on?
What do you need from your community council?
How can we find out/gather community views?
Contact us
Post box at Aberlemno and Farnell Hall
Email - aberlemnoCC@yahoo.com
Through this website using 'contact us'
And finally
You can click here to visit the community council directory website for Angus.
On this site you will find all the information you need about other community councils in Angus.