Community Councils are an integral part of local democracy in Angus. They are at the forefront of helping to ensure that "Angus is a place where a first class quality of life can be enjoyed by all" (Angus Community Plan and Single Outcome Agreement 2013-2016).
The members of the Aberlemno Community Council are:
The next meeting is at 7pm on 2nd December in the Aberlemno Church Meeting Room.
Aberlemno Community Council Participatory Budgeting
Participatory Budgeting has been around for a long time now and started in Porto Alegre in Brazil in 1989. It's a process that was born from a desire to see public money being allocated to areas of need and in Brazil that meant tackling severe poverty and inequality in living standards among many other things.
It's a process that is now widely used around the world and since 2014 the Scottish Government has been raising awareness of PB and encouraging its use by local authorities. 20 local authorities across Scotland now have some involvement with PB.
How does it work in Aberlemno?
This is an exciting opportunity for anyone who lives in or has a project/group in the Aberlemno Community Council area to apply for a maximum grant of £500 to start or move forward with a project. £1,200 is available in Aberlemno.
Click here for more information about the Participatory Budgeting opportunity in Aberlemno
Click here for the Participatory Budgeting Application Form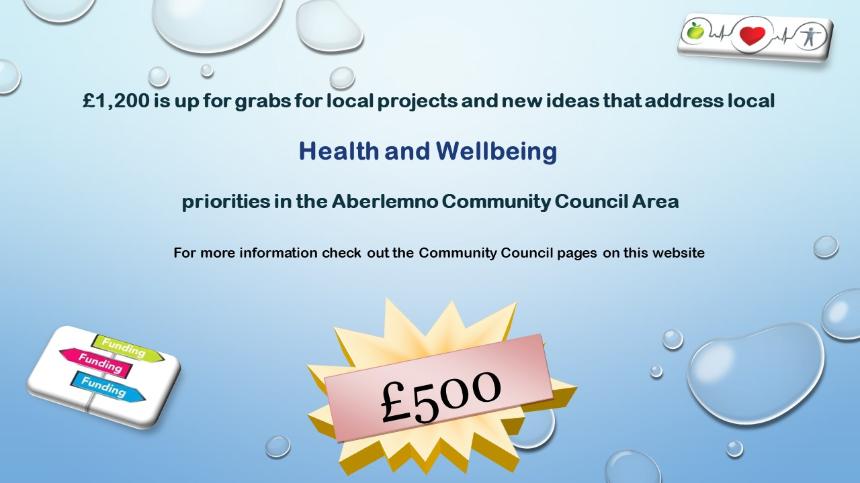 Please click on the buttons below to view the minutes from the Aberlemno Community Council's Meetings.
Meetings usually take place at the Aberlemno Church School Room every 3 months on the first Monday of the month at 7pm.
The next meeting is at 7pm on 2nd December in the Aberlemno Church Meeting Room.
To contact the Aberlemno Community Council, please use the Contact Us link at the bottom of this page.
You can also click here to visit the Community Council Directory website for Angus.
On this site you will find all the information you need about other Community Councils in Angus.
Aberlemno Community Council is proud to support www.aberlemno.org