Taking account of Government advice and concern for our community we have closed the Hall for bookings until further notice.
If you are self-isolating and need any help or support with shopping, picking up medication or just want someone to chat to, please do contact us and we will do whatever we can to help.
We are still getting ready for our annual plant sale which is always a well attended and popular event in the village. As well as seeing you all on the day buying all the glorious goodies for your garden, we'd also like to invite you to come along and have a stall this year and so, please do visit 'book here' page to reserve your place.
The event will take place as usual in the car park, with tea, coffee and cake available to purchase in the hall itself.
A copy of the poster with further details is below - the only thing that will change is the date - this will be firmed up as soon as it is possible to do so - it may be more of a mid-summer plant sale......
The Aberlemno Village Hall 2020 AGM originally planned for May, will be rescheduled in due course.
And finally for now, take a look at the Aberlemno Countrywise poster below for more information about this exciting event (hopefully) taking place on Saturday 8th August.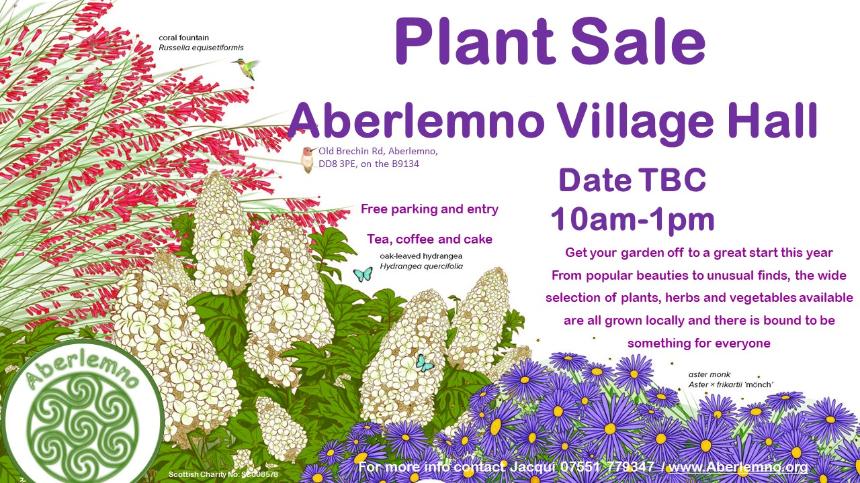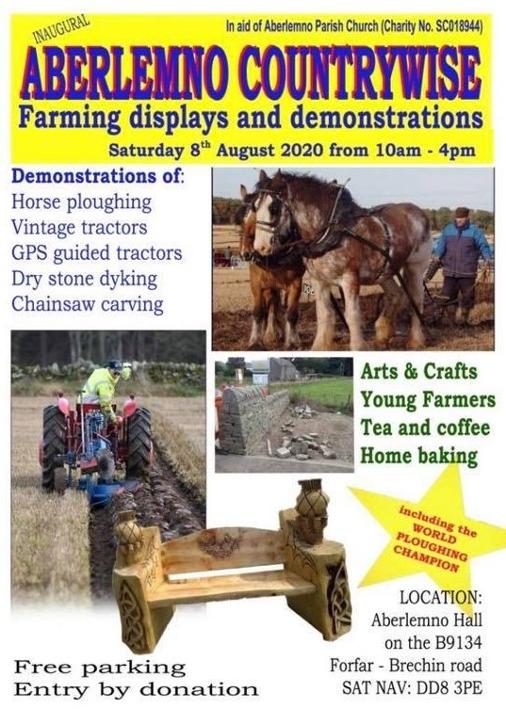 We would welcome any suggestions you have for events; you can also use this site to tell the community about any local events you are planning > > > > > > >Contact us here