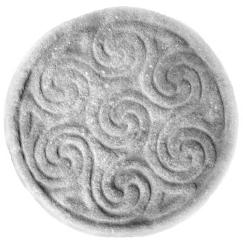 Aberlemno
(Gaelic:
Obar Leamhnach
) is an inland parish and small village in the Scottish council area of
Angus
.

Aberlemno is named from the small river Lemno, the word signifying "the mouth of the Lemno." This stream, after flowing a few miles towards the south-west, and winding northward around the western extremity of the hill of Oathlaw, runs to the east, and falls into the Esk, about a mile from its source.


It is noted for three large carved
Pictish stones
(and one fragment) dating from the 7th and 8th centuries AD.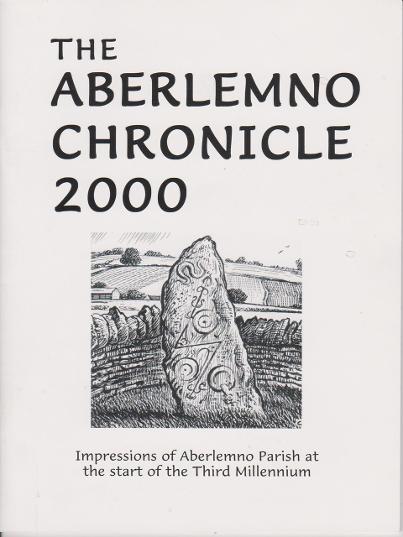 A little bit of local history.......
A few years ago Judy Denison visited Aberlemno to do some research on one of her ancestors, James Mackintosh Kennedy who was born at Carsegownie Farm. Her research is now complete and has been published on Wikipedia. Here is an extract:
James was born on Carsegownie Farm, Aberlemno. He was the seventh of ten children born to David Kennedy (1817-1853) and Jessie Mackintosh (1813-1901). David, a mason, was killed in a quarry blast when James was five years old, leaving his widow with ten children of which four were under six years old. James attended the Parish School in Aberlemno for seven years, to age 12, after which he was employed as a shepherd. The local Presbyterian church gave him textbooks, and he named his sheep after Greek philosophers.
After a few years he moved to Dundee, studied in the high school, and apprenticed as a machinist. He "took a prominent part in the agitation of 1865 for improving the condition of the agricultural classes."
While in Dundee, he began writing poetry and studying Scottish literature, and contributed poems to several publications.
Believing that there were more opportunities for mechanics in the United States, James emigrated alone to New York City in 1868. He worked in locomotive shops around the country, returning to New York in 1872.
To the right is a poem written by James upon the death of his young son in 1879.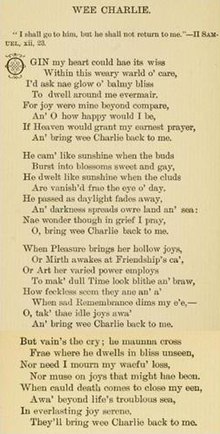 Do you recognise anyone in these photos from the 1977 Aberlemno Silver Jubilee Celebrations? We know some of the names as you can see but do have a few gaps. If so we'd love to hear from you.
Tug O War: Gordon Mackie- front
Ladies Race: from Right Mrs. H. Ramsay, Mrs. Robertson, Mrs. I. Kennedy, Mrs. D. Murray ? Mrs. J. Stewart, Mrs. M. Murray ?